Upstairs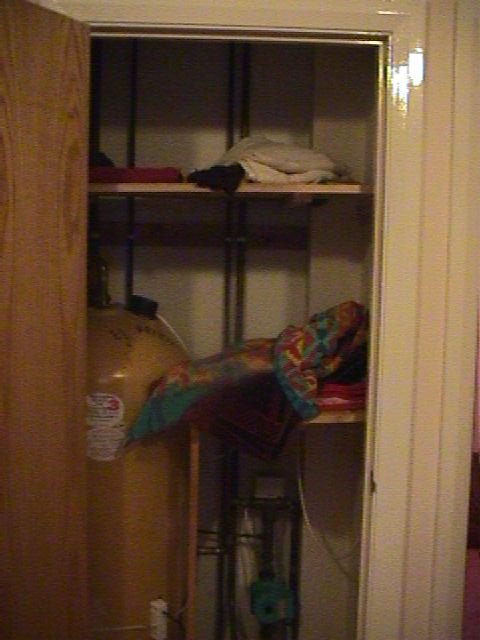 The airing cupbourd. Nuff said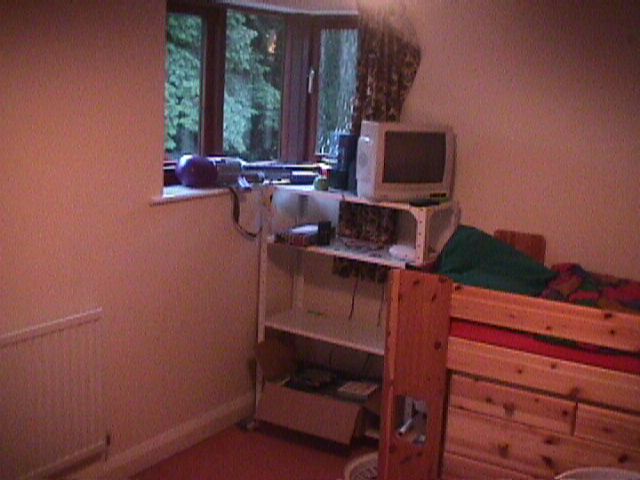 Cheesy's room. See the supersoaker on the left? It's *huge*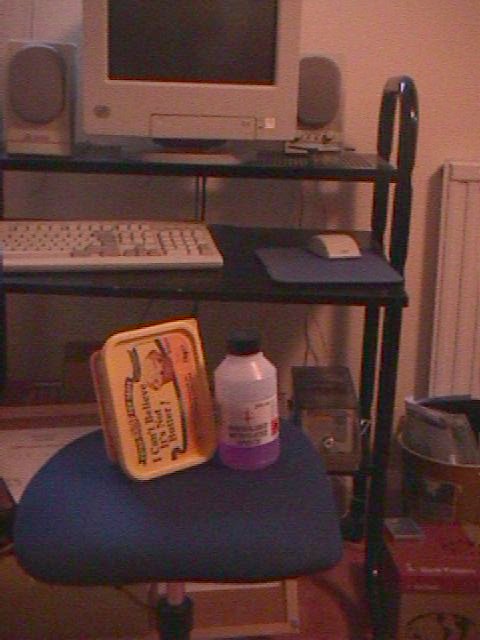 Cheesy. Note the bottle of Meths in his hand. Sad sad sad.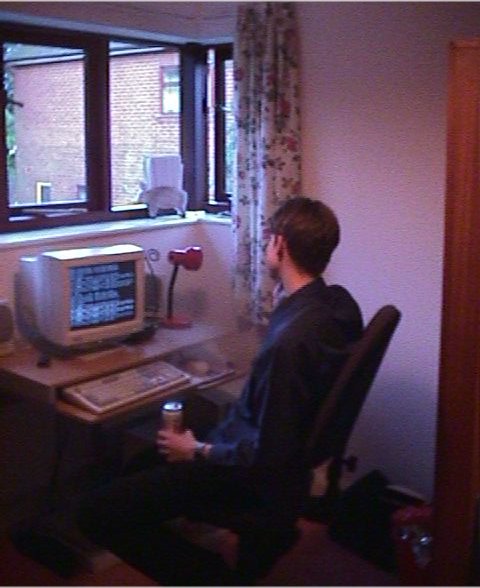 Roo's room. Note the Carling in the left hand.
Gavins room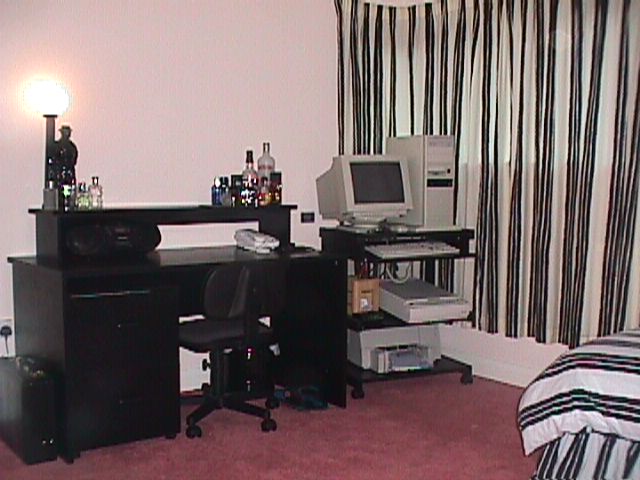 Gav's desk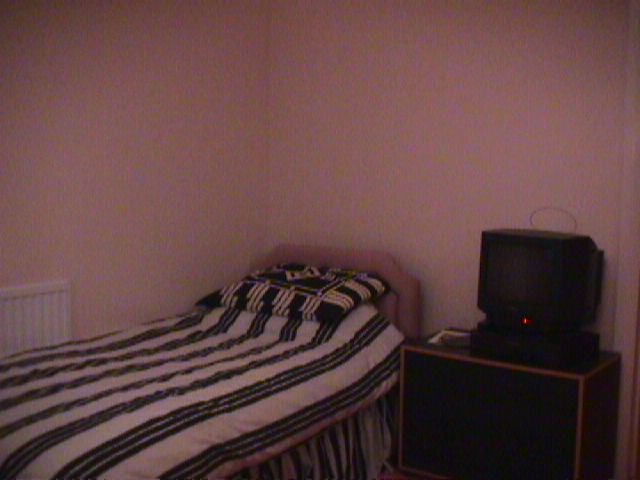 Gav's bed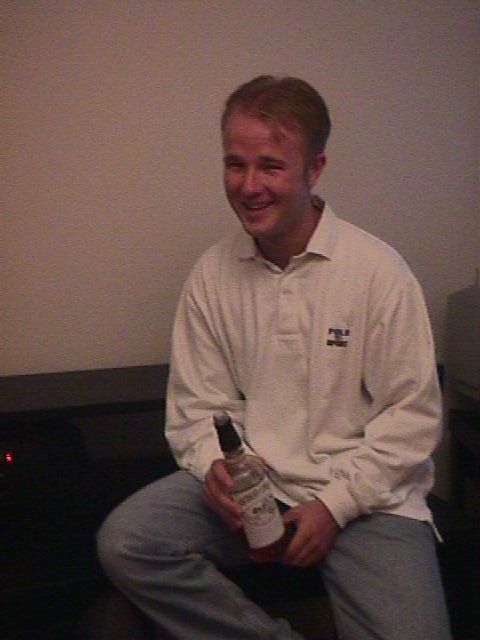 Gav. Note the bottle of Southern Comfort
Gavins en-suite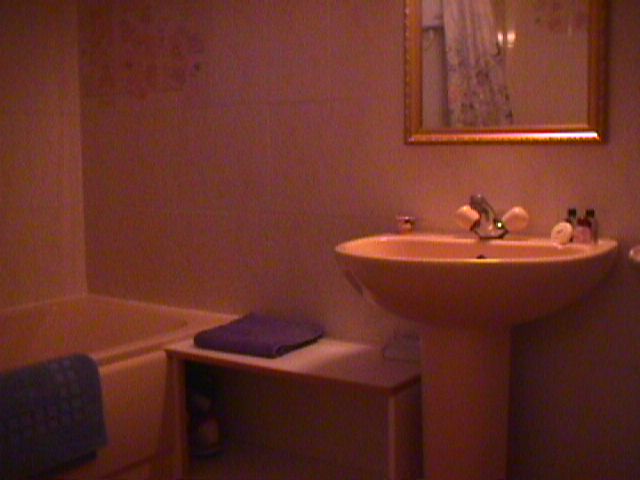 Gav has his own bathroom. Grrr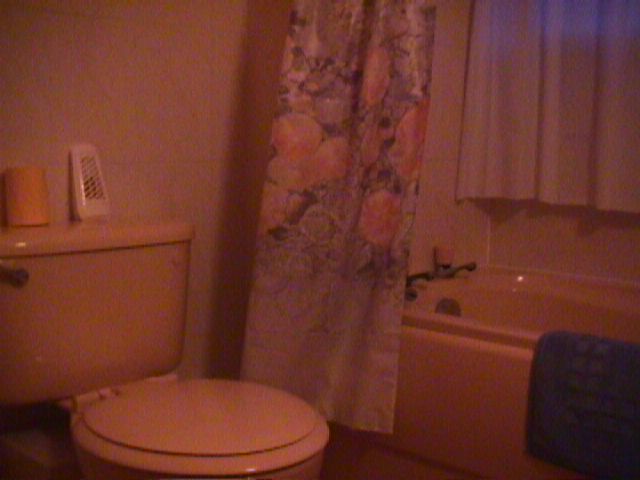 Gav's bathroom is bigger and better than our bathroom. Grrrrr.
[ Outside | Downstairs | Upstairs | Misc ]